Co Founder
Matt has 9 years experience designing and implementing Talent and People Operations strategies for tech companies across the world. Recently he's worked for high growth, VC backed businesses like Peakon, Qubit and Lyst; maintaining a great company ethos during 3-5x growth.
He is passionate about the role of talent in shaping business outcomes and is co-creator of DBR, London's biggest Slack, talks and meetup group for internal talent and people professionals.
Loves: Exercise, all forms of cheese, obscure skateboarding videos, First round blog, making companies great places to work.
Dislikes: Command and control, the tube, crap wine.
matt@peoplecollective.io
Co Founder
Highly process driven with an obsessive passion for making things more efficient and a passion for seeing others realise and reach their potential
Qubit: Employee no. 1 at Qubit, scaling business to 300+ employees across 5 offices (including N.America).
Nested: Employee no. 5, joining as Head of People Operations. Helped scale company through 3 rounds of funding growing the team to over 100 in under 18 months.
Loves: Fitness, Notion.so, my family (not in that order :-) and landscape design (ran my own landscaping business for 5 years before the start up bug took hold)
Dislikes: Being hungry. People who talk the talk, but don't walk the walk
alistair@peoplecollective.io
PARTNER / PEOPLE & RECRUITING

Kristian has over 8 years experience working in people teams, mostly recently at Deliveroo. Previous to this he has worked in a number of notable startups such as Stack Overflow, Wonderbly and WorldRemit.
He is keen to help companies grow in a sustainable and scalable way, bringing a pragmatic approach to hiring, retaining and developing teams.

Loves: Family, sport (pretty much all of it) and his dog, Hank

Dislikes: When anything is overcomplicated
Kristian@peoplecollective.io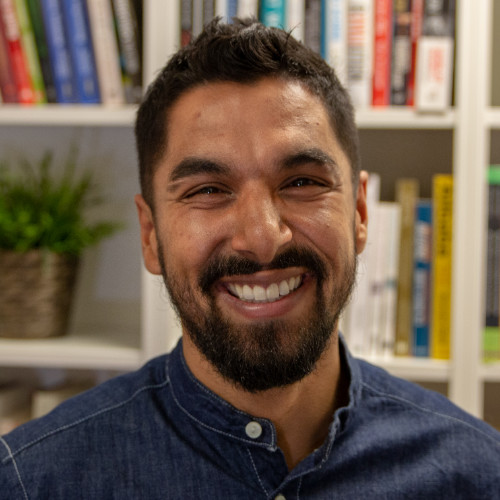 PARTNER / PEOPLE & RECRUITING

ZeShaan has 13 years of experience in the Digital/Tech recruitment in Agency, Public Service (BBC), Public Sector (GDS) and Tech Startup > Scaleup (Onfido). He transformed recruitment at both BBC and GDS and scaled Onfido from 50 to 250+ people across 7 global locations.
He's passionate about great recruitment service design and cares deeply about inclusivity, proactive communication and positive candidate/hiring manager experience.
Loves: Boxing, Family, Poker, and good food.
Dislikes: Discrimination and bad food.
zeshaan@peoplecollective.io